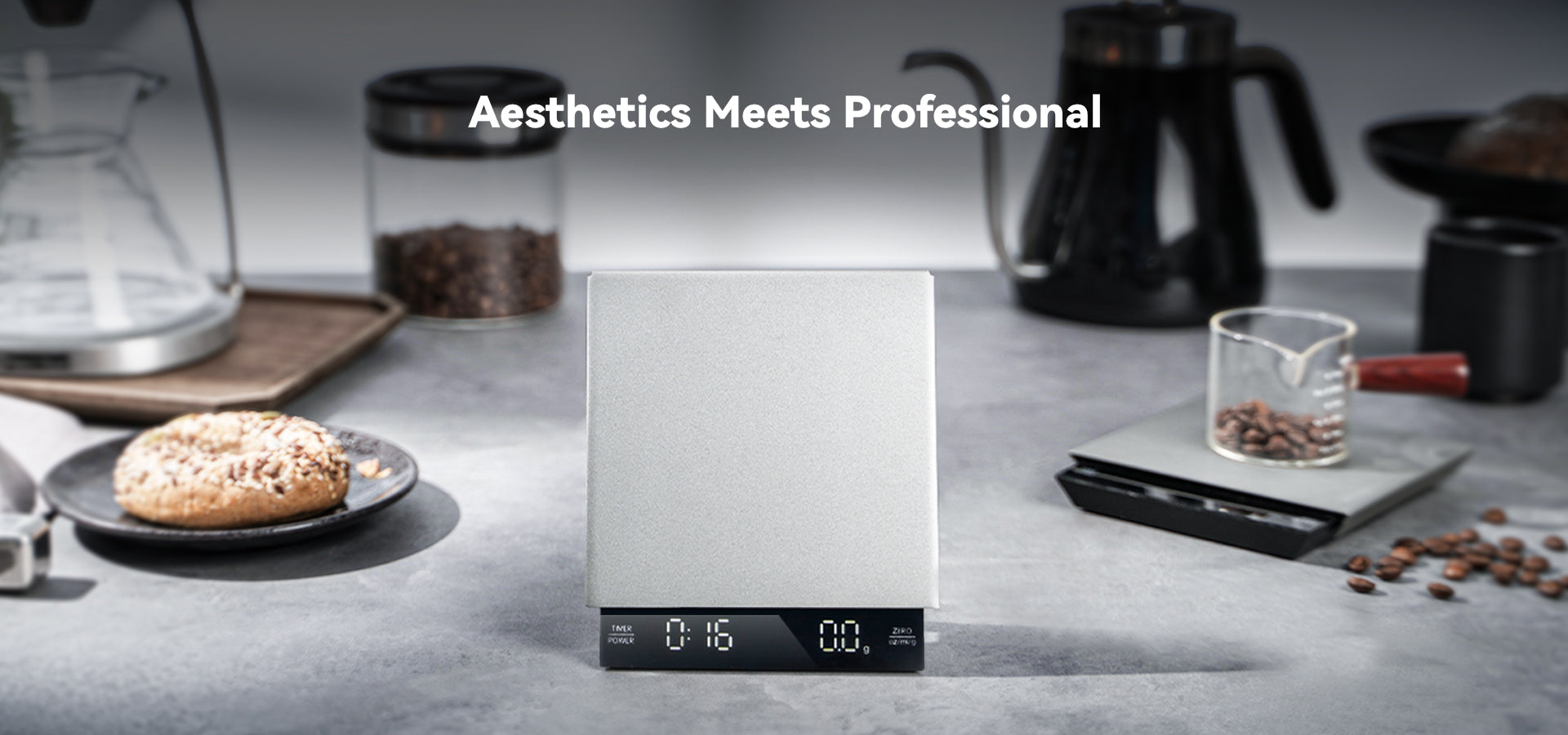 0.1G Precision Digital Scale
This versatile and highly accurate scale, with a wide weighing range of 0.5g-3kg, helps you achieve precise and consistent measurements, eliminating the frustration of inaccurate readings and ensuring perfect portions for all your brewing needs.
Digital Timer Scale
Experience precision brewing with ease, as this highly responsive coffee scale with timer allows you to effortlessly measure and control your coffee brewing process, with the added benefit of energy-saving features such as automatic timer shut-off after 5 minutes of inactivity.
Well-designed Digital Scale
Weighting platform is separate from the body so that it does not move the weight all around. The readout is very large and bright and the numbers are almost ½" high.
Exquisite And Compact Coffee Scale
With its small and sleek design, it is easy to store almost anywhere. The size is 5.8inch*5.1inch*0.7inch; Weigh: 0.81lb, which is perfect to not only for coffee or food but even for packages and anything else you might need to weigh. Capacity 3,000g maximum.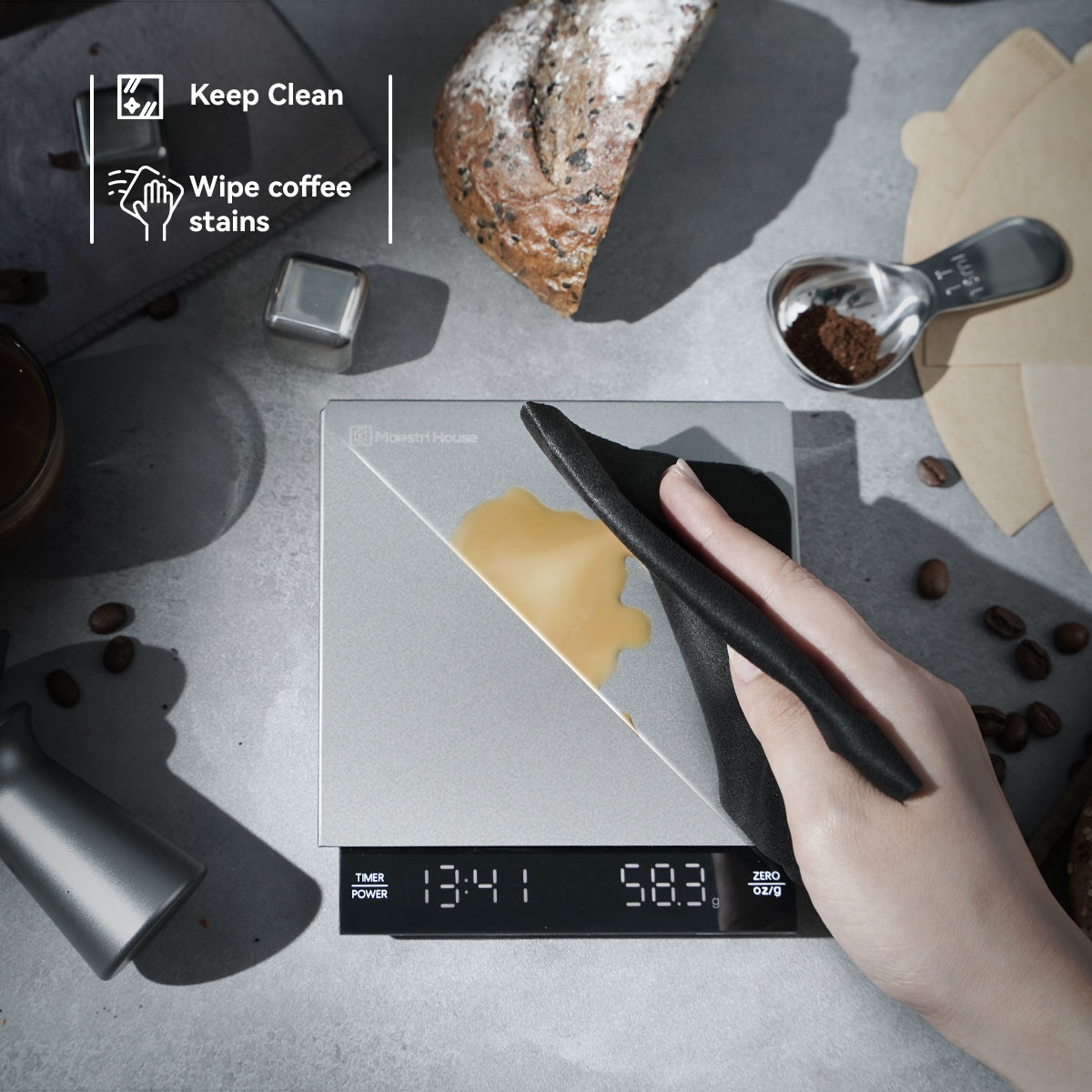 Easy To Wipe And Maintain
The weighing platform is stainless steel and is folded over the base making it easy to clean and water resistant.