GET TO KNOW DECAF ICED COFFEE
by azeem__sarwar · Update June 13 2022
What is the purpose of decaf coffee, many coffee lovers wonder? Of course, you won't get the same burst of energy, but decaf has several health advantages. Decaf coffee beans are roasted the same way as normal coffee beans, retaining all of the beneficial antioxidants we've grown to appreciate. Decaf also helps you avoid the jitters while lowering your chances of diabetes and high hypertension. You'll need a go-to homemade decaf iced coffee recipe, whether you're reducing your caffeine intake or eliminating it.
HOW DO YOU MAKE ICED COFFEE WITHOUT CAFFEINE? 
Simply mix decaffeinated coffee granules with warm water until they dissolve to make decaf iced coffee. If used, combine sugar, cold water, and vanilla extract in a blender, then add cream or milk as needed. Using a tall glass, pour the coffee mixture around the ice cubes. Allow yourself the choice of adding milk to whatever.
HOW IS DECAFFEINATED COFFEE MADE?
The first thing to know about decaffeinated coffee beans is that they are the same green coffee beans that we all know and love. They don't have a different flavor, but the way the coffee beans are processed affects the final product. This is fantastic because if you want to do your taste test, you can request the same coffee beans, one of which is decaffeinated, from your local coffee roaster.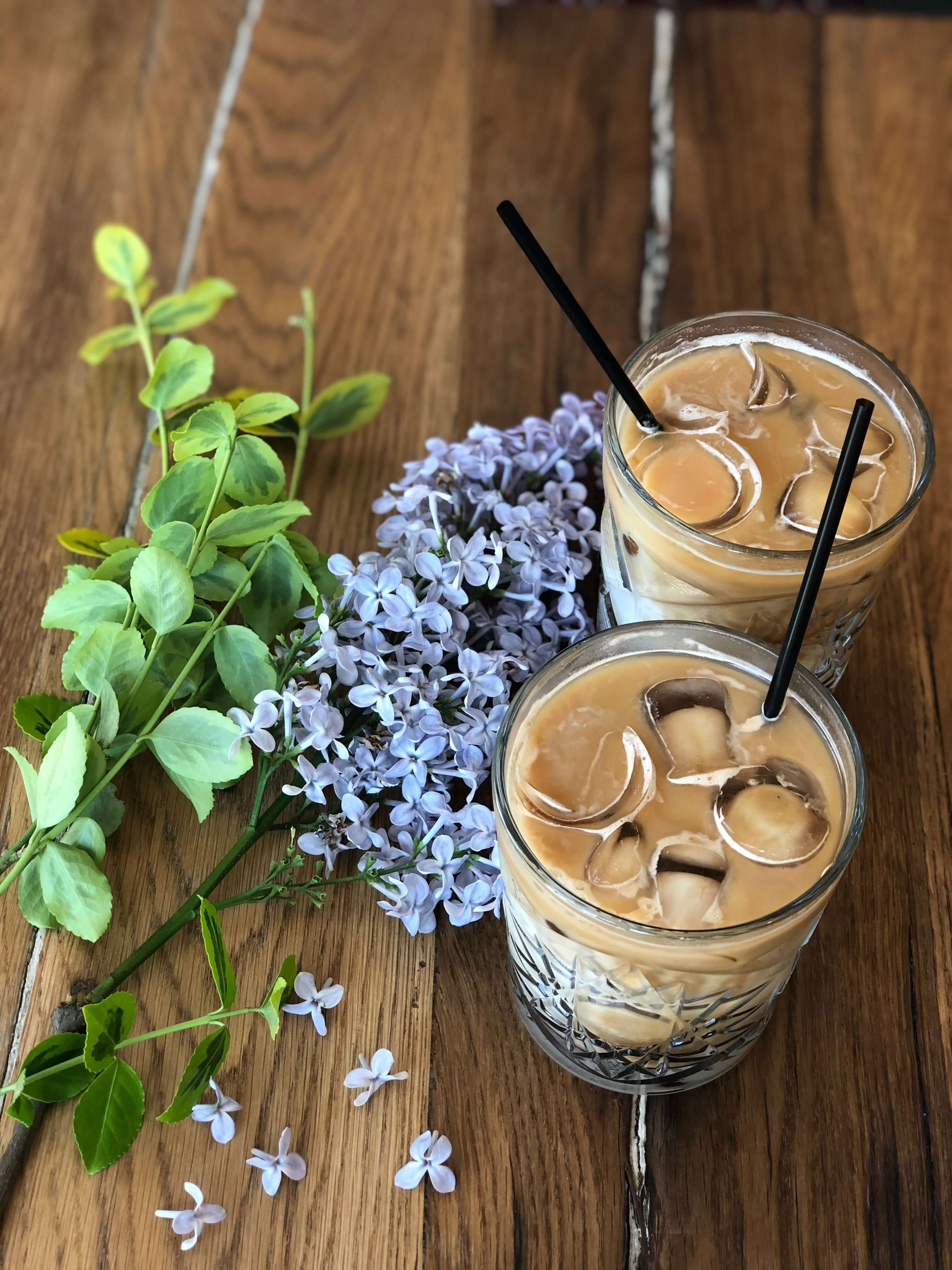 WHAT ARE YOU GOING TO REQUIRE?
The first step,Begin by chopping up your decaffeinated coffee beans. Even decaf coffee grounds are best when they are fresh. To prepare the perfect cup, follow your coffeemaker's coffee-to-water ratio guidelines.
         The second step,To the right level, fill your water tank. That's around a quart of water if you're making an entire pot.The third step,Start the brew cycle on your coffeemaker and wait for it to finish. It's that simple!
        The fourth step,After the brew cycle is over, let your coffee cool. Usually, it is preferred to place it in a glass pitcher and refrigerate it for several hours. What if It is told you that the sludge at the bottom of your cup of coffee is Espresso concentration? You can remove part of it using a finer coffee filter or stir it up and enjoy it.
       The fifth step,Pour the decaf coffee over ice once it has cooled and enjoy.
Order white milk frother Now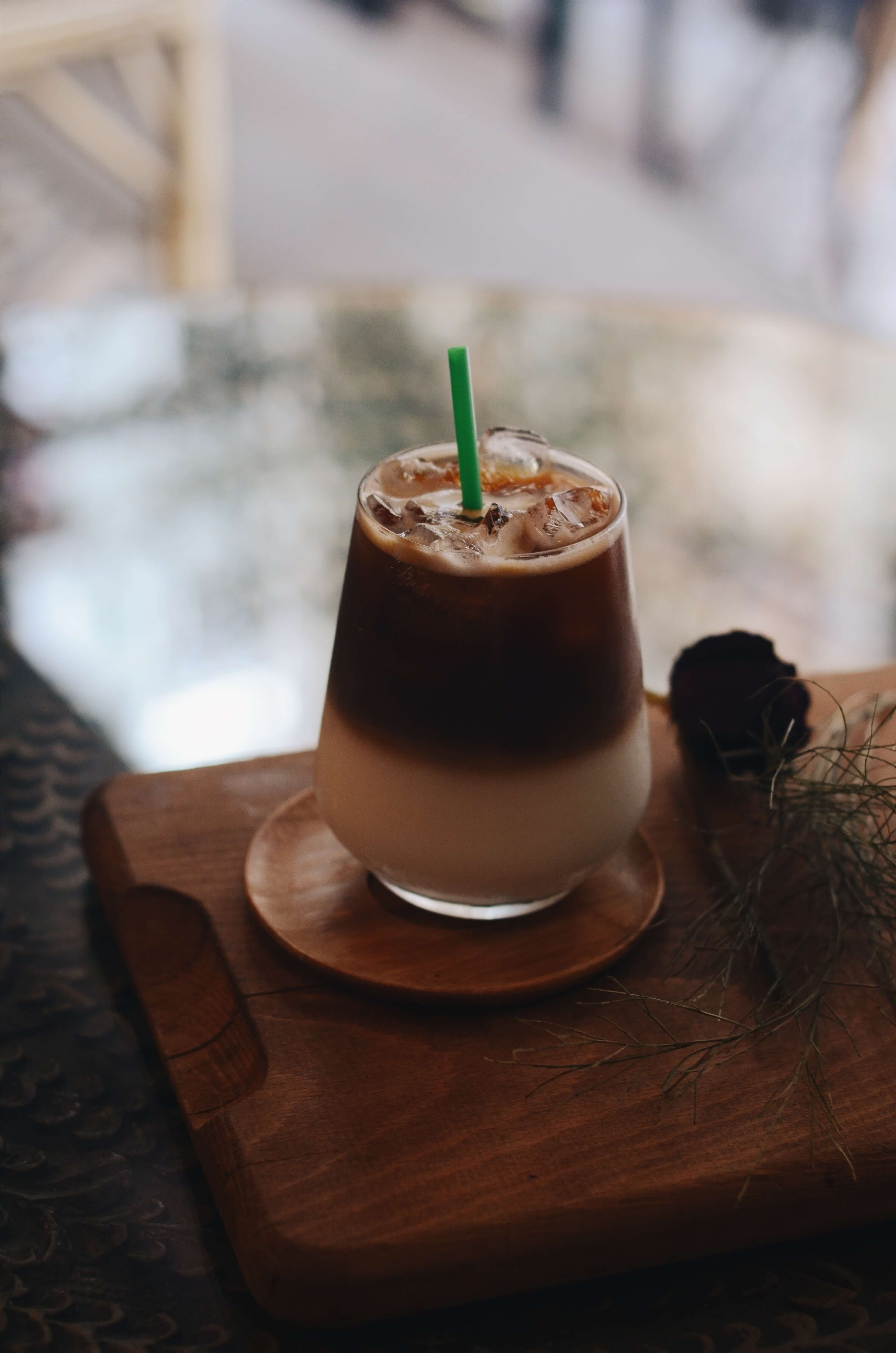 DOES DECAF ICED COFFEE TASTE THE SAME?
Decaf coffee is becoming increasingly popular as more individuals worldwide want to reduce their caffeine intake. This is where decaffeinated coffee enters the picture and takes everyone by surprise, but does it taste any different? The flavor of decaffeinated coffee is identical to that of regular coffee. The only difference is that the coffee has a somewhat sourer flavor profile. This is due to how coffee beans are processed.
       But, let's be honest, a little additional sourness in your coffee isn't going to stop you from enjoying a cup of decaffeinated coffee, is it? When you prepare decaffeinated coffee at home or order it at your favorite coffee shop, you'll probably notice no difference. It's a very great technology.
Order black milk frother Now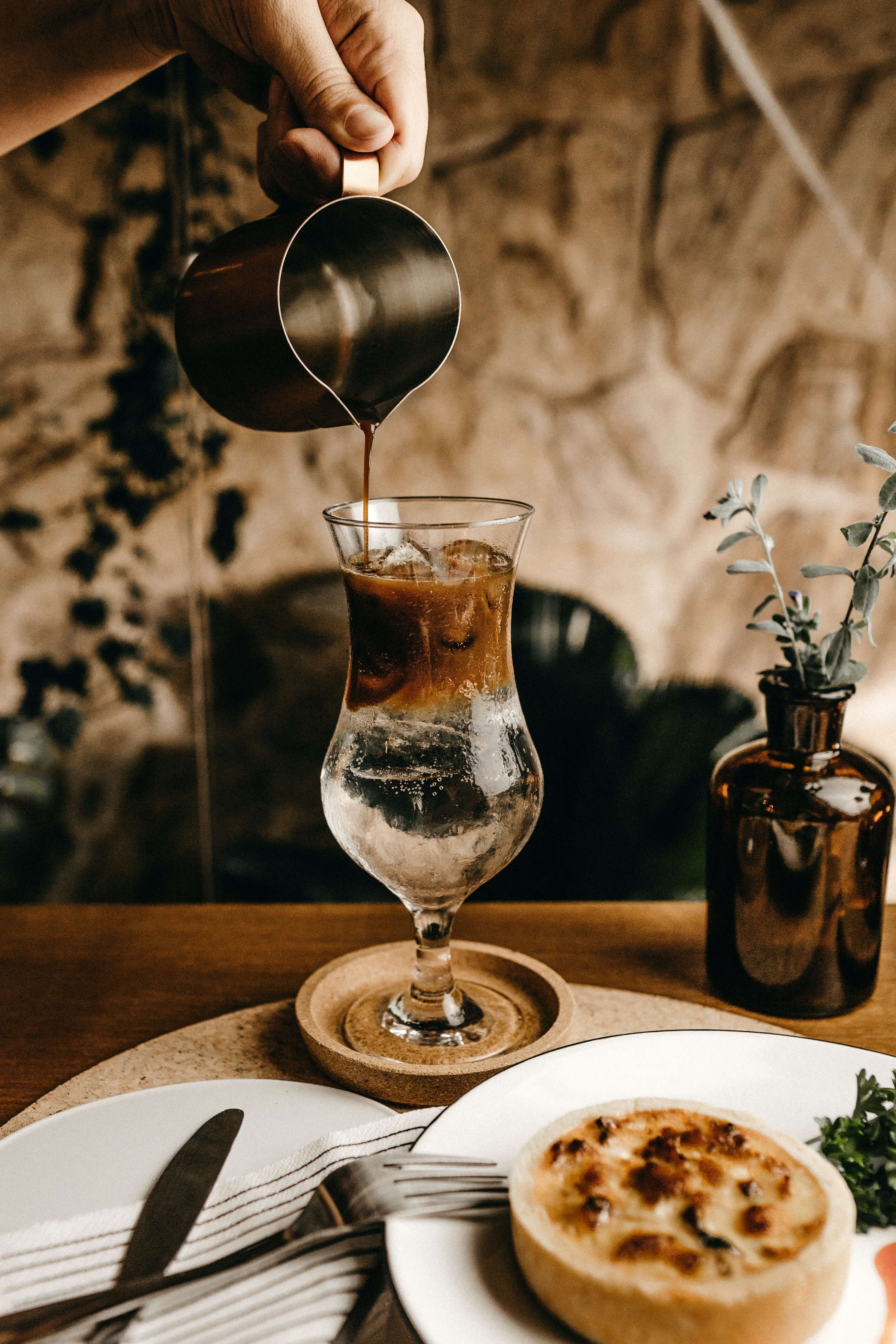 IS THERE CAFFEINE IN DECAF COFFEE?
Caffeine is still present in decaf coffee. Caffeine is present in coffee beans to some extent. Caffeine can be problematic for some people. The way these coffee beans are processed guarantees that the majority, but not all, of the caffeine is removed. This will feature information about the Swiss water method and how their coffee beans are caffeine-free 99.9% of the time.
       Decaf is a fantastic method for these people to enjoy coffee without the negative effects of too much caffeine. Decaf coffee has the bulk of the health benefits of regular coffee, but there are no adverse side effects.
IS IT TRUE THAT DECAF COFFEE GIVES YOU MORE ENERGY?
Caffeine, which is present in coffee, is believed to increase alertness and provide energy. Since decaf coffee contains nearly no caffeine, it will only provide you with a small amount of energy. To achieve the same level of energy as regular coffee, you'll need to consume an unhealthy amount of decaffeinated coffee.
       Even if you don't have any health issues, decaf coffee can make you feel more energized and happier in the long run by eliminating the need for caffeine. Regardless matter why you're switching to decaf, it's a terrific caffeine alternative for die-hard coffee aficionados.
Order white milk frother Now
IS IT BETTER TO HAVE DECAF COFFEE BEFORE GOING TO BED?
Yes, you can consume decaf coffee late at night without missing sleep or disrupting your circadian rhythm. Even though decaf has a flavor similar to that of a cup of coffee, it has almost no stimulant impact since decaffeination removes 97-99 percent of the caffeine.
       Furthermore, "when someone does not consume coffee during the day, their body naturally produces a chemical called adenosine, which gradually accumulates and makes you feel tired at the end of the day. Decaf coffee will maintain this process, allowing you to enter REM sleep and have a restful night's sleep.
Order white milk frother Now
IS DECAFFEINATED COFFEE HEALTHY?
Decaf coffee has numerous health benefits. Despite being vilified in the past, coffee is largely beneficial to your health. Thanks to its antioxidant concentration and other active ingredients, it's been connected to a slew of health advantages. Decaffeinated coffee is safe to drink and can be included in a healthy diet.
       If you're wondering if the process of decaffeination is safe, the answer is yes. The antioxidants neutralize free radicals in decaf coffee. This helps to prevent diseases like Type 2 diabetes, heart disease, and cancer by reducing oxidative damage. Magnesium, which is found in decaf coffee, protects against diabetes.
Order black milk frother Now
TIME TO EXTRACT A CONCLUSION
Decaf coffee has no discernible flavor difference from regular coffee, making it ideal for a frequent coffee drinker who wants to keep enjoying the taste of coffee throughout the day without the caffeine side effects. There is no proof that decaf coffee is harmful to one's health, and it may even provide some of the same health benefits as regular coffee.