Make Starbucks holiday drinks at home
copycat recipes
by Anne · Update Dec 24 2021
Merry Christmas!
An enjoyable part of the holiday is spending time with family and friends.
We get together to cook, eat, drink, and be merry.
Nothing warms the soul like a cup of warm drink on the cold winter night.
Starbucks rolls out their red cups filled with seasonal drinks like the Pumpkin Spice Latte, Peppermint Mocha, and Salted Caramel Hot Chocolate.
I love these delicious combinations.
But wouldn't it be even better to make them at home by yourself?
Of course, it would.
The following are the copycat recipes you need.
Make up a big pot and serve it hot with whipped cream on top.
Share it with your family and friends.
Pumpkin Spice Latte
Probably Starbucks' most popular fall and winter drink, with our favorite flavors of pumpkin puree and pumpkin spices.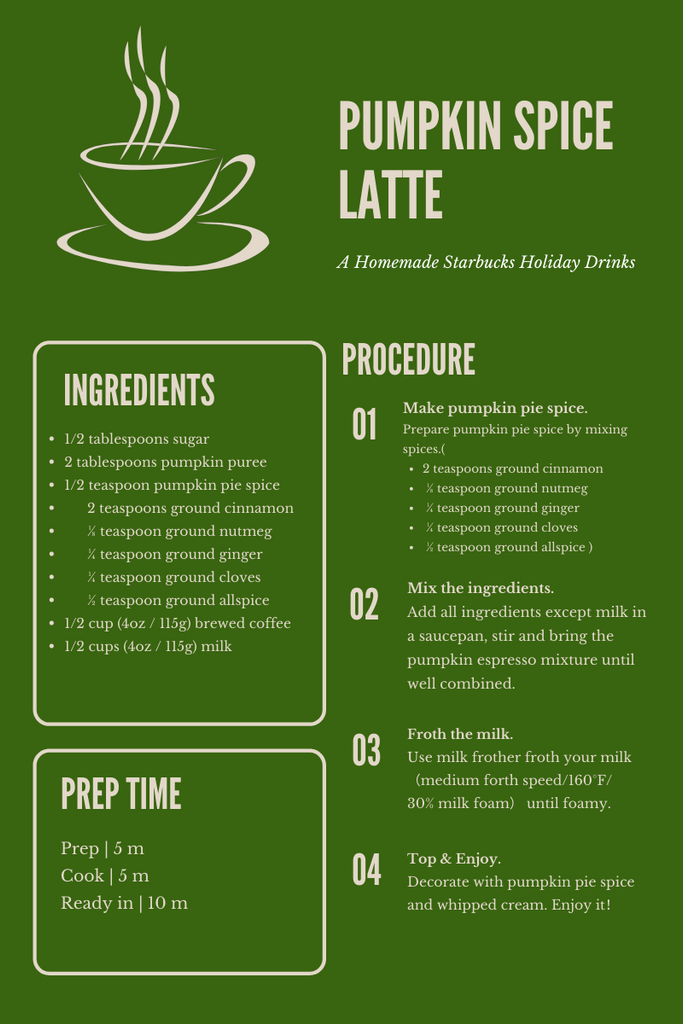 Peppermint Mocha
This coffee reminds me of mint dark chocolate, except that it contains more caffeine.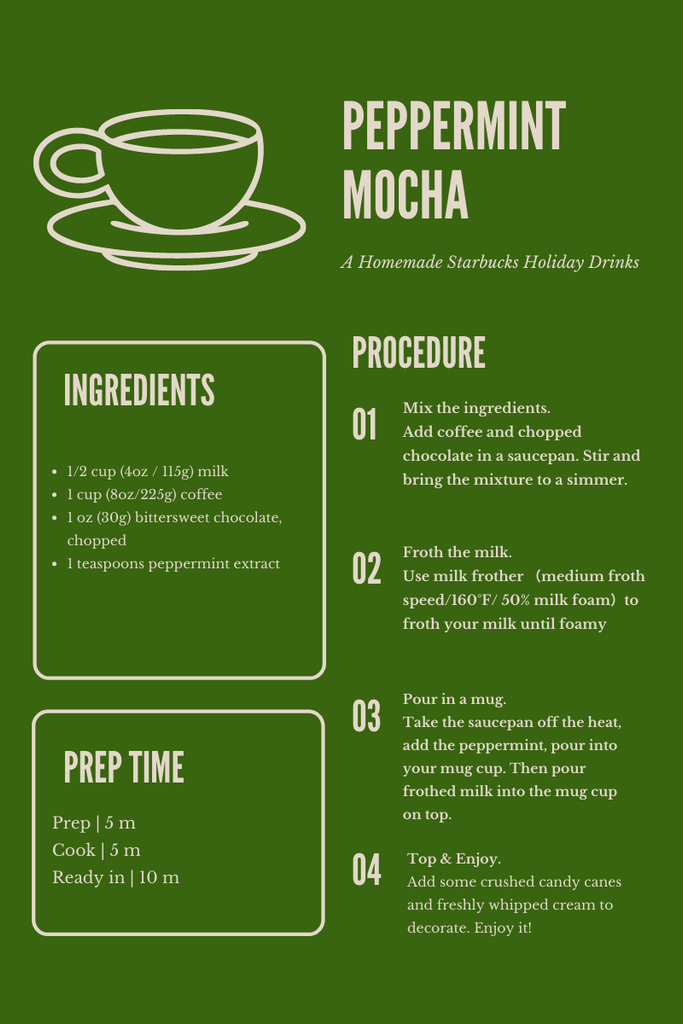 Salted Caramel Hot Chocolate
If you love caramel, don't miss this drink. The caramel sauce adds a lot of flavor to the hot chocolate. I love the combination.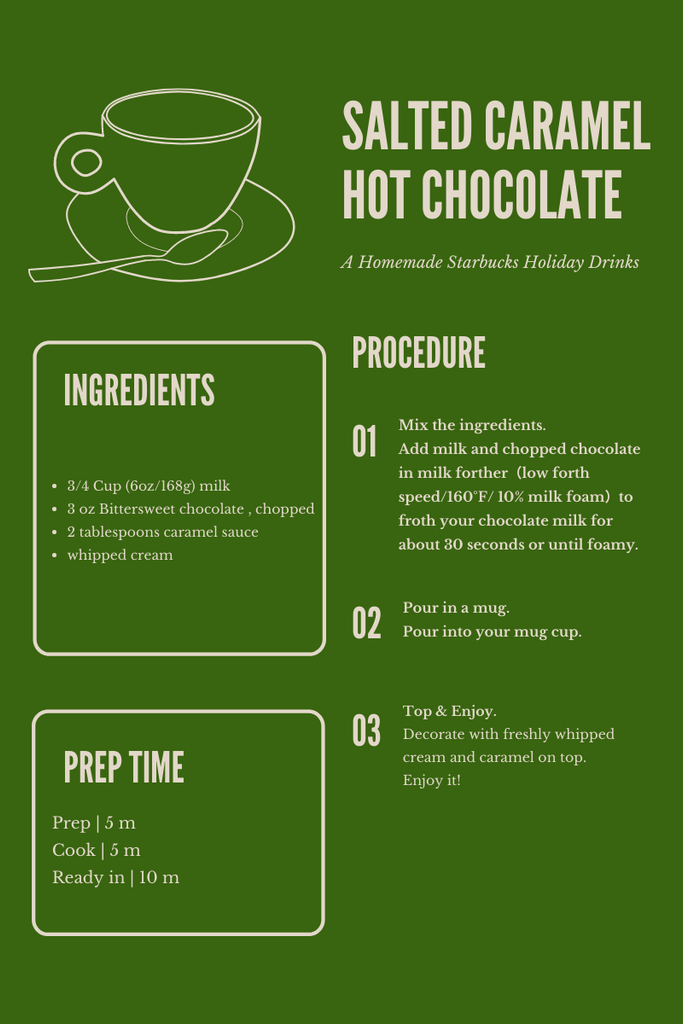 As an alternative, dairy-free milk can be used instead of milk, and the recipe can be multiplied to make more than one mug.